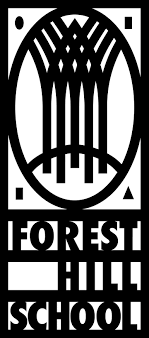 If you are into all kinds of music and love performing then Forest Hill School Music Department has many different opportunities for you. From jazz groups, rock bands, orchestra, vocal groups, and music technology, it's one of the most widely acclaimed music departments in London.
Music plays a central role in the daily life at Forest Hill, with all pupils being encouraged to participate in music-making both in curricular and extra-curricular times.
We are a designated "Champion School" for Musical Futures which is central to our offer at Key Stage 3. At Key Stage 4 we offer GCSE music as well as NCFE Music Technology and for our sixth form cohort we offer the BTEC Level 3 Subsidiary Diploma in Music.
As well as regular workshops and visits from professional musicians and specialists we offer a full range of instrument lessons supported by our team of highly skilled peripatetic music staff.
All lessons are free to access and, along with the many tuition clubs available, we offer a range of different instruments to learn including:
Electric guitar
Bass
Saxophone
Flute
Clarinet
Acoustic guitar
Voice
Drum kit
Trombone
Trumpet
Cello
Violin
Our facilities also include a fully modernised Mac suite for music technology, interactive whiteboards across the department, full band set-ups in all classrooms, practice rooms, and ensemble spaces, numerous loop pedals and effects, additional keyboards and electronic percussion and hand percussion as well as a recording studio with connected audio lines to every room in the department.
We offer a range of projects across the curriculum including: Solo performance; African drumming; Improvisation; Music composition; Band work; Blues and much, much more…